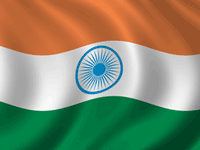 India's crude oil imports increased in March both on a monthly and an annual basis, following a drop encountered the previous month. M-o-m the gain is equal to 497 tb/d or 15%. Similarly, in a y-o-y comparison imports increased by 402 tb/d or 12% to average 3.9 mb/d.

India's product imports also increased in both comparisons in March, by 51 tb/d and 197 tb/d to average 560 tb/d, the highest level seen since September 2014. The monthly gain in product imports came as a result of higher imported volumes of naphtha and LPG, while at the same time diesel and gasoline consumption were up from a year before.

Meanwhile, India's product exports for March showed a drop from the previous month of 114 tb/d or 9% and by 238 tb/d or 17% from one year ago to their lowest level since July 2014. Monthly increases in product exports came as both diesel and petrol exports dropped by 23% each from the previous month.