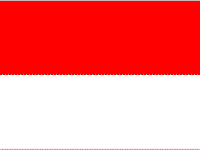 India's oil consumption continued to show good momentum in 1Q15, with March data illustrating positive growth. The magnitude of oil demand growth, however, eased from the robust levels seen in the first two months of 2015. Oil demand in March rose by around 53 tb/d, or more than 1% y-o-y, with higher-than-average growth levels in January and February of around 0.2 mb/d; total consumption reached more than 3.97 mb/d in March. There was strength in demand across the product pool, with LPG and gasoline dominating, as seen in previous months.

LPG was supported by a pick up in residential usage as logistical constraints eased, increasing the number of subsidized cylinders. However, growth moderated over the previous months, as the baseline started to negatively impact growth levels. LPG rose by 30 tb/d, or just below 5% y-o-y. Additionally, gasoline increased by 54 tb/d, or slightly more than 13% y-o-y, encouraged by lower retail prices as well as the continuation of healthy sales of two-wheelers which consume gasoline as fuel. According to the Society of Indian Automobile Manufacturers (SIAM), passenger car sales grew by more than 2.5% to reach 1.8 million units in March, from 1.7 million units in the same month of the previous year. However, motorcycle sales dipped by around 55% to reach 8.6 million units against 9.1 million units one year earlier. Moreover, for the full fiscal year total two-wheeler sales grew by more than 8%, reaching more than 16 million units from around 15 million units in 2013–2014. Diesel oil, on the other hand, declined for the first time since October 2014. The product fell by 50 tb/d or more than 3% y-o-y as increased diesel oil to support infrastructure projects was offset by a drop in agricultural activities as a result of reduced rainfall. Fuel oil demand dipped in March, recording the first monthly decline in 2015. This contraction is a result of less-than-anticipated consumption in the power sector. The product declined by around 31 tb/d or more than 11% y-o-y.

In Indonesia, the latest available February data for oil demand highlighted an overall increase of around 47 tb/d, or slightly above 3% y-o-y. Demand growth was led by jet/kerosene, LPG and diesel oil, hinting at positive consumption momentum as a result of lower oil prices. This is illustrated by the performance of transportation fuels, which improved over the month, including that of gasoline, up by around 3% y-o-y to reach total consumption of 0.53 mb/d.

In line with the previous month's expectations, going forward, risks for oil demand in Other Asia for 2015 remain positive as a result of economic improvement in the region's biggest oil consumer, India, and the steady general economic performance of some countries in the region. Other Asia's oil demand increased by 0.21 mb/d in 2014. However, for 2015 oil demand is anticipated to increase by 0.26 mb/d.