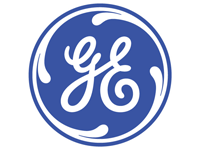 GE Oil & Gas (GE) will provide high-end turbomachinery for Phase 1 of the landmark Trans-Anatolian Natural Gas Pipeline (TANAP) - a partnership between the State Oil Company of Azerbaijan (SOCAR), Turkey's state-owned BOTA? (Petroleum Pipeline Corporation), and BP - that will transport gas from Azerbaijan via Turkey to European energy markets providing benefits of uninterrupted gas flow as well as security and diversification of energy resources.

The multi-million dollar contract provides critical systems referred to as "the heart of the pipeline" comprising aeroderivative gas turbine driven centrifugal compressor packages - also known as turbo-compressor trains - all manufactured, packaged and tested by GE Oil & Gas in Florence (Italy) for shipment in 2017. The deal supports the commissioning of Phase 1 of TANAP scheduled to come online in 2018. GE Oil & Gas' state-of-the-art equipment was successful in being chosen due to its high levels of operational efficiency as well as lower emissions and lower maintenance.

This is an example of the 'GE Store' at work – when technologies and expertise are drawn from across the company. In this case aeroderivative gas turbines technologies from GE Aviation are applied to the oil and gas industry.

Rami Qasem, President & CEO, GE Oil & Gas MENAT, said: "We are pleased to be providing technologically advanced GE O&G solutions for the prestigious TANAP project and building partnerships and trust with SOCAR, BOTA? and BP. This marks a key milestone for GE Oil & Gas and underlines our long-term commitment to Turkey where GE has been driving several localization initiatives as part of its US$900 million investment announced in 2012 in support of Turkey's Vision 2023."

He added: "The contract reiterates our commitment and proven track-record to support game-changer projects, such as TANAP that will not only support local economies through job creation and economic value but also strengthen the energy security of markets across Europe."

With its facilities in four cities and almost 900 employees, GE today powers more than 50 per cent of the electricity generated from natural gas in Turkey; 60 per cent of the airplanes in the country have GE/CFM engines and some 15,000 GE Healthcare technologies are used daily across various hospitals. GE's continued investments will further strengthen its partnerships in these key growth areas, and in turn, contribute to creating new opportunities for the Turkish people.