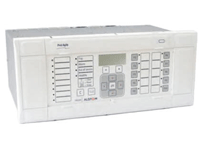 Alstomís UK Grid business has been awarded a contract by Crossrail to install protection and control systems for four key central section traction power substations. The systems will be operational by 2018.

The Crossrail project, is one of Europeís largest infrastructure projects. The project to build a new east-west London railway with over 40km of new railway tunnels will run through central London.

Alstom will design, engineer, supply and commission protection and control systems for the Pudding Mill Lane, Westbourne Park, Plumstead Portal and Stepney Green substations. This includes Alstomís IEC 61850 compliant MiCOM P44T and P143 overhead line relays as well as the DAPserver as the substation Human Machine Interface (HMI) for local control. Alstom is also supplying MiCOM P44T and P143 protection relays for the western and eastern sections of the Crossrail project through other contractors.

Andrew Myatt, from Alstom Grid SAS UK, said: ďAlstom is delighted to supply cutting-edge protection and control solutions to the Crossrail project. It will allow our customer to monitor and control all substation equipment, protect the power flow to the railway and improve the traction power system operability, safety and reliability.Ē

This is Alstom Gridís first contract with Crossrail. Alstom Transport has an existing contract with Crossrail as part of the Alstom-TSO-Costain joint venture signed in 2013. The Alstom-led joint venture will fit out the 21km of twin tunnels that will stretch under London with the track and power equipment.