Flow Data Releases New Automation Panel Solution
Source: www.gulfoilandgas.com 7/30/2015, Location: North America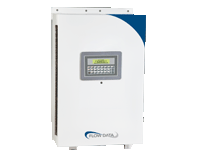 Flow Data announced the release of a new automation panel solution. The new Gas and Liquids Measurement Panel is a system that will give producers a cost effective and flexible option for gas and liquids measurement.

The panel, built with Schneider Electricís SCADAPack hardware, RealFlo software and a preconfigured HMI screen simplifies deployment. The system is accommodating and users can add data points later, adding a level of flexibility not currently available with similar systems.

One size doesnít fit all, and Flow Data offers a variety of panel sizes so operators can purchase a unit that will work with their unique application.