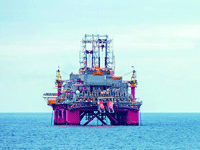 In response to growing market demand DNV GL has launched a new service specification for functional safety certification. This service specification will be applied for the certification of a High Integrity Pressure Protection System (HIPPS). GE Oil & Gas UK Ltd has commissioned DNV GL to carry out a third party inspection and certification of the logic solver element of a product that will provide overpressure protection to subsea process pipelines.

DNV GL's Manchester, UK office will carry out the project. The scope of work involves verification of the design, configuration and architecture of the HIPPS logic solver, and associated interface equipment, to ensure it meets the requirements in the IEC 61511 standard.

The award of this work follows successful collaboration with GE Oil & Gas UK Ltd on the functional safety aspects of their new Completion and Workover Riser (CWOR) system. The new service specification will also be used in ongoing projects involving blowout preventers (BOP) for other clients.

DNV GL has been active in the field of functional safety, commonly known as SIL (safety integrity level), for many years. DNV GL has observed an increase in the importance of functional safety and that functional safety is more frequently being applied in the offshore industries for ensuring the reliability of safety systems. The requirement for SIL certification for systems such as blowout preventers, work-over systems and pressure protection systems has become common place.

To respond to this, DNV GL have developed this service specification for functional safety certification, which can be applied to all electronic or programmable systems with safety functions. The service specification is a flexible tool that allows DNV GL to certify systems, subsystems and components against a wide range of standards including IEC 61508, IEC 61511 and Norwegian Oil and Gas' Guideline 070. The service specification also allows for the certification of development tools and management systems. DNV GL's service specification for functional safety certification may involve the appraisal of entire systems, subsystems, tools and procedures.

"Customers often have to demonstrate compliance to functional safety standards in order to meet legal, contractual or company internal requirements," said Meine van der Meulen, Principal Specialist with DNV GL – Oil & Gas. "DNV GL has developed a proactive and collaborative approach to helping our clients manage functional safety allowing our customers to clearly demonstrate to all interested parties and to the market that their product has fulfilled the specified standards for functional safety. Documentation needs only be provided once and design information can be kept confidential."

Campbell Sims, Leader for Functional Safety at GE Oil & Gas' Subsea and Drilling business said: "At GE Oil & Gas, we are committed to delivering efficient and cost-effective solutions for our customers held at the highest safety standards. Receiving type approval for our systems and sub-systems is very beneficial to us, as this service specification ensures that we can deliver the best to our end-clients to reduce both cost and time-to-market, while maintaining the highest industry standards."

On completion of the scope of work for the HIPPS certification project with GE, DNV GL will provide a certificate of conformity and a certification report.