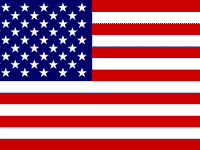 US oil supply is forecast to average 13.75 mb/d in 2015, indicating growth of 0.78 mb/d over the previous year, to remain the highest among all non-OPEC countries, with a downward revision of 0.17 mb/d from the previous MOMR. This revision came from overall revisions for 1H15 by the EIA on 31 August 2015 based on its new date gathering methodology used for the first time in addition to data gathered from US state agencies of 0.07 mb/d.

US preliminary June liquids output was lower m-o-m by 80 tb/d, totalling 13.86 mb/d. Crude output in June also fell by 0.10 mb/d m-o-m to 9.30 mb/d. This was the second month that US crude declined (first time was in May), with total crude production dropping by 0.21 mb/d. June's figure is likely to be revised lower again as maintenance continued in the Gulf of Mexico (GOM) from May, while works commenced in Alaska in June and continued through early 3Q15.

Eagle Ford wells brought online are expected to fall to around 2,700 from 4,000 in 2014, according to analyst group Wood Mackenzie Ltd. The company's most recent analysis cites that production growth is slow in the near term, but the full effect of lower oil prices is moderated by improved recoveries in core areas. Eagle Ford is expected to produce 2 mb/d of oil and condensate by 2020, the report said. The company divided the play into nine sub-plays, three of which account for about 75% of Eagle Ford's remaining NPV10 reserves. The Karnes Trough, Edwards Condensate and Black Oil sub-plays are predicted to grow at an average of 10% in 2015, the company said. The study highlighted the Karnes Trough as having one of the lowest breakeven levels in the lower 48 at $42/b. Y-o-y, NPV is up $27 billion due to well performance improvements as well as de-risking of acreage. Spending cuts have impacted all shale plays in the US, however, Eagle Ford is expected to attract $20 billion in development costs in 2015.