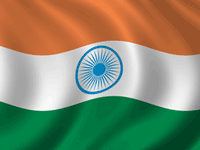 In July, India's crude imports rose by 376 tb/d, or 10%, from the previous month to average 4.2 mb/d, the highest level since January 2013. Overall crude imports showed an annual gain of 829 tb/d or 25%.

On the products side, India's products imports in July saw a drop of 43 tb/d, or 6%, m-o-m to average 629 tb/d, while y-o-y they gained 114 tb/d or 22%. At the same time, Indian domestic product sales were down by 3% from last month. The drop in monthly product imports came mainly as a result of lower imported volumes of gasoline and fuel oil.

India's product exports increased in July by 134 tb/d, or 11%, to average 1.3 mb/d. On a y-o-y basis, product exports were up from a year before by 205 tb/d or 19%. The gain in product exports came on the back of higher exported volumes of diesel, which were 17% higher from a month ago and 61% higher from a year earlier. As a result, India's net imports increased by 198 tb/d m-o-m to average 3.5 mb/d, up by 737 tb/d y-o-y.