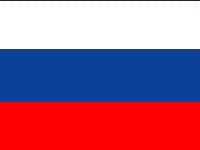 In July, total crude oil exports from the Former Soviet Union dropped by 12 tb/d to average 6.2 mb/d. Crude exports through Russian pipelines dropped as well by 47 tb/d, or 1%, to average 3.9 mb/d.

In the Transneft system, total shipments from the Black Sea rose by 78 tb/d, or 15%, to average 605 tb/d, as shipments from Novorossiysk port terminal dropped from the previous month. Total Baltic Sea exports dropped by 209 tb/d in July, mainly as shipments from Primorsk port terminal dropped by 193 tb/d, in addition to lower shipments seen from Ust Luga terminal, which declined by 16 tb/d from a month before. Total shipments from the Druzhba pipeline increased by 32 tb/d in July to average 1 mb/d. Kozmino shipments increased by 30 tb/d, or 5%, to average 625 tb/d.

Exports through the Lukoil system dropped in July from last month. In the Barents Sea, the Varandey offshore platform showed a decline of 21 tb/d, while in the Baltic Sea total shipments averaged 12 tb/d, which was stable from the month before.

On average, Russian Far East total exports were lower slightly by 9 tb/d, or 3%, from the previous month due to a decline in exports from De Kastri port terminal, which declined by 31 tb/d from last month. Total exports from Central Asia through the Kenkiyak-Alashankou pipeline averaged 196 tb/d, dropping by a slight 7 tb/d from levels seen in June. Total exports from the Baltic Sea increased by a slight 3 tb/d, mainly on the back of increased volumes through Novorossiyk port terminal, while shipments through Batumi port terminal and Supsa port terminal both declined by 3 tb/d and 14 tb/d, respectively, from a month ago. In the Mediterranean Sea, BTC supplies went up by 74 tb/d, or 12%, from a month ago to average 718 tb/d.

Looking into product exports, total FSU product exports dropped by 187 tb/d, or 6%, from last month to average 3.2 mb/d. The drop in product exports came as exports of gasoil, gasoline and fuel oil all dropped from June by 133 tb/d, 26 tb/d and 108 tb/d, respectively.