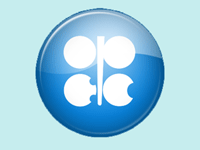 OECD Asia Pacific's oil supply is expected to decline by 50 tb/d in 2015, averaging 0.45 mb/d and unchanged from the previous month.

On a quarterly basis, total OECD Asia Pacific oil supply in 2015 is expected to average 0.43 mb/d, 0.45 mb/d, 0.48 mb/d and 0.46 mb/d, respectively.

Australia's oil supply is slated to decline this year by 50 tb/d to average 0.37 mb/d. Crude oil and condensate output, according to national data, is likely to have increased by 10 tb/d in July to 0.35 mb/d, but output of NGLs was reported steady at 61 tb/d. Therefore, total liquids supply in July was pegged at 0.41 mb/d. According to the latest information from Australian Petroleum Statistics in July, crude oil and condensate production from six basins is declining. Total annual output of these six basins during 2010-14 declined from 161 mb to 120 mb.