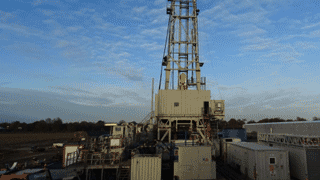 Lubbers Rigmoves recently completed a successful rigmove from Vierpolders to Grubbenvorst in the Netherlands for our client. The move involved a compact drill tower, used primarily for the oil and gas industry to carry out drilling in depths of up to 4,250 metres.

Lubbers arranged a total of 75 full trailers loads, 68 standard freight and seven special transports to move the equipment. The largest loads involves two pumps with a length of 750cm x 36cm and a weight of 58,000kg. In addition to the transport, Lubbers Rigmoves also used cranes to demobilise and remobilize the tower during the project.

In total, it took seven day to dismantle and transport the equipment and after a temporary storage period of one month, Lubbers built the tower in nine days. The rig is now in full use to drill geothermal at its new location in Grubbenvorst.