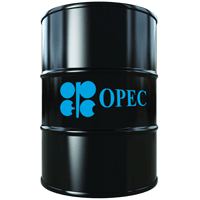 Preliminary October 2015 data recorded a contraction in Japanese oil demand following increases in August, September and the overall third quarter of 2015. Oil demand growth declined by around 63 tb/d, or around 2% y-o-y, and total consumption for the month October hovered around 3.46 mb/d. Gasoline, LPG and distillate usage were increasing, while naphtha and fuel oil requirements declined, the latter a result of less fuel burning implied by warmer than normal weather during October 2015.

The outlook risks for 2016 Japanese oil demand remain skewed towards the downside, largely depending on the development of the economy and the number of nuclear power plants that would re-start operations during 2016. Currently two reactors are operating, while another few could most likely start operating in the first half of 2016. The outlook for 2016 Japanese oil demand remains unchanged from last month's forecasts with the risks continuing to be skewed towards the downside.

In South Korea, September 2015 came up with a strong increase in oil demand requirements. Almost all main product categories increased, particularly distillates, jet fuel and gasoline, with the exception of LPG. The outlook for South Korean oil consumption during 2016 remained unchanged in positive territory as compared to last month's projections.

OECD Asia Pacific oil demand is expected to fall by 0.10 mb/d in 2015, while the decline will continue also in 2016 by 0.14 mb/d, y-o-y.