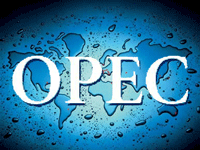 Monthly US data for September 2015 shows stagnant oil demand as compared to the same month in 2014. Gasoline demand showed a huge gain of 0.45 mb/d, or more than 5% y-o-y, the strongest monthly increase in volume since 1983 and the second in all-time history. Gasoline demand was especially supported by a healthy growing economy, a lower fuel price environment and the solid increase in auto sales which gained by approximately 18% y-o-y.

Distillate demand also rose in September 2015, increasing by 0.08 mb/d, or 2% y-o-y, marking the strongest monthly growth in 2015. Jet fuel requirements also gained in line with the overall positive development of the economy. In contrast, strong declines have been observed in propane/propylene and other products requirements and have offset gains.

Preliminary weekly data for November 2015 imply an overall positive trend in demand with improvements of 0.2 mb/d, y-o-y, following a minor increase in October. An important element, which is worth highlighting, despite the preliminary nature of the data, is continuing strong gasoline demand. Available data for eleven months in 2015 – monthly data through September, and preliminary weekly data for October and November – show US oil demand growing solidly by around 0.4 mb/d. Gasoline and jet fuel take the largest share in gains in this, compared with the same period in 2014, and are partly offset by declines in the demand for distillates, residual fuel oil and propane/propylene.

The overall risk for the development of 2016 US oil demand remains balanced since last month. The upside risks relate to the development of the overall economy and the price environment, while some downside risks – such as fuel substitution and vehicle efficiencies – continue to exist.

Following some recovery in the 3Q15 and after several continuously declining monthly figures in the first two quarters of 2015, Mexico's oil demand remained stagnant in October 2015 y-o-y, with a diverse picture as far as the main product categories are concerned. Gasoline and residual fuel oil demand in the road and industrial sectors grew and have been offset by declines in the demand for distillates and LPG.

The risk for 2016, Mexican oil demand is slightly skewed to the upside and depends mainly on the development of the overall economy.

In Canada, September 2015 came up declining y-o-y. Losses in gasoline, distillates and residual fuel oil demand have been only partly offset by increasing LPG and jet fuel requirements. Canadian oil demand in 2016 is projected to grow marginally compared with 2015, with the risks being balanced both to the upside and the downside.

In 2015, OECD Americas oil demand is expected to grow 0.36 mb/d compared with 2014. OECD Americas oil demand in 2016 is projected to increase by 0.29 mb/d compared with 2015.