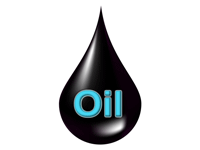 All three markets deepened their contango as crude oil oversupply continued in all regions, with the WTI market reaching super-contango amid concerns about available spare storage capacity. The build in US inventories, which has gone on for several consecutive weeks, continued in November, causing inventories to grow to record highs as refineries are still not fully back from maintenance and due to a rise in imports. The ninth-consecutive weekly build pushed crude stockpiles higher to 488.3 mb, within a hair of the modern-day record of 490.9 mb in April. Crude stocks at Cushing, Oklahoma, the delivery hub for US crude futures, rose by 1.8 mb to 58.7 mb. Total storage capacity for the site was at 71.4 mb as of 31 March, according to the US Energy Information Administration (EIA). The WTI further sharply widened its contango in November by almost a $1, when the M1–M3 spread increased to $2.30/b. This growing discount between front-month to forward contracts is encouraging traders to store crude in the hope of delivering at higher prices later.

Amid overwhelming regional supplies, the Brent market contango widened by 25¢, with M1–M3 at $1.83/b. The North Sea front month was pressured by expectations of strong supply and the prospect of reduced flows to Asia amid closed arbitrage and new developments that could limit the flow of Forties to Asia. North Sea supply is expected to rise to a nearly two-year high in December amid a delay in maintenance at the Buzzard oilfield. South Korea will provide freight rebates for crude imports from regions other than the Middle East starting in 2016 only for shipments made under a term deal. North Sea oil was also competing with light sweet Nigerian crude, which has a big overhang of cargoes available for export.

Likewise, the Middle East crude contango structure steepened further, despite healthy demand and reduced supplies of grades due to planned field maintenance and lower arbitrage flows to Asia; Brent's premium to Dubai swaps rose to over $3.10/b. The Dubai contango widened by about 35¢ for the month, when the M1 $1.90/b discount to M3 increased to around $2.25/b.

Brent's premium over WTI increased slightly over the month amid increasing inventories in Cushing, Oklahoma. Nevertheless, ample light sweet crude supplies in the Atlantic Basin continue to affect the Brent market, keeping the spread at its lowest level for the year. The Brent-WTI (transatlantic) spread inched up by about 1¢ from $3/b in October to reach $3.01/b.