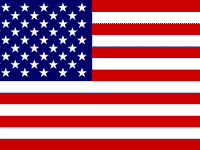 US total oil supply is anticipated to decline by 0.17 mb/d to average 13.60 mb/d in 2016, representing a decline of 0.98 mb/d from the expected growth of 0.81 mb/d in 2015.

According to US field development in onshore fields both conventional and tight oil as well as new project startups in GOM in 2016, assuming the latest output trend in 3Q15, US total liquids production is expected to decline by 0.17 mb/d in the next year. The breakdown indicates that the main component of US oil output – tight crude – will decline from the last estimated growth of around 0.44 mb/d in 2015 to contract by 0.17 mb/d in 2016, affected by the low oil price environment. Out of total new planned oil production capacity from six new projects expected to come on stream in 2016 in GOM, only 100 tb/d are expected to be added to GOM's output in the next year. Production of NGLs from unconventional sources of tight formations and conventional crude oil particularly in Alaska are also expected to decline by 30 tb/d and 70 tb/d in 2016, respectively.

A total of 19 permits were issued in GOM in October 2015, up from 13 in September, but down from 21 a year ago; eight permits were issued for new wells, including three deepwater, four midwater and one ultra-deepwater. Five permits were issued for side tracks while six were issued for bypasses and eight for new wells. A total of 154 new permits have been issued y-t-d, down 42% versus 2014, driven by sharply lower bypass and new well permits.

Only 58 new well permits have been issued y-t-d, compared with 105 as of this time last year. While the number of ultra-deepwater and midwater new well permits has been largely resilient over the past year, only 18 deepwater and 12 shallow-water new well permits have been issued y-t-d, down 18% and 76%, respectively, from a year ago. Meanwhile, the number of new oil and gas exploration plans filed in GOM was steady month-to-month, with operators filing five plans to drill a total of 22 wells, versus five plans to drill 14 wells in September. No development plans were filed to drill in October, and development of the Lower Tertiary appears to remain a long ways off as the industry has filed few development plans y-t-d.

On a quarterly basis, total US supply in 2016 is estimated to average 13.46 mb/d, 13.57 mb/d, 13.60 mb/d and 13.77 mb/d, respectively.