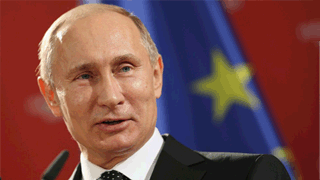 PJSC Gazprom, the German companies E.ON SE and BASF SE/Wintershall Holding GmbH, the Anglo-Dutch Royal Dutch Shell plc, the Austrian OMV AG and the French Engie S.A. (formerly GDF SUEZ S.A.), in September 2015 signed a shareholder agreement to implement the Nord Stream 2 project for the construction of additional gas transportation infrastructure to supply Russian natural gas to the EU market. Nord Stream 2 will be carried out based on the know-how and successful experience of Nord Stream in planning, construction and operation of the twin pipeline system through the Baltic Sea.

Nord Stream AG welcomes this decision to enhance the security of supply of gas to the EU with the construction of additional natural gas transport capacities. This is a positive outcome of the study carried out by Nord Stream AG into the feasibility of extending the infrastructure and it follows on from its proven track-record of implementing the Nord Stream Pipeline. Nord Stream demonstrated that the construction and operation of natural gas pipelines through the Baltic Sea can be compatible with the challenging environment of the Baltic Sea.

Saipem has received notification by South Stream Transport B.V. that does not expect significant changes in suspension status until 19th February 2015. South Stream Transport B.V. has reserved their rights to amend the suspension notice in accordance with the relevant contract terms.

Russia also may freeze work on the Turkish Stream gas pipeline project for several years in retaliation against Ankara for the shooting down of a Russian air force jet. The Kremlin has imposed trade sanctions on Turkey over the jet incident last week but so far the measures have not affected the Russian energy exports to Turkey that are the core of their economic relationship.