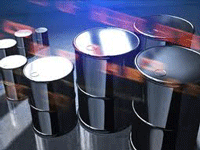 In India, oil demand for December 2015 grew robustly, rising by a remarkable 0.35 mb/d, or 8%, y-o-y, continuing its strongly increasing trend in 2015, which was particularly seen in the second half of the year.

For the whole of 2015, Indian oil demand rose by 0.22 mb/d y-o-y as compared to a year earlier. All main product categories showed solid gains, particularly LPG, gasoline and diesel, in line with major macroeconomic indicators in the country and also supported by the low international oil price environment. Thus, 2015 marked a particularly strong year for Indian oil demand with an overall growth way above the historical levels of the last decade.

Focusing on December 2015, the main contributors to oil demand are products at the light and heavy ends of the barrel, LPG, gasoline and naphtha, as well as residual fuel oil.

In line with strong vehicle sales and low retail fuel prices, December 2015 gasoline requirements grew by 12% y-o-y, while LPG demand was particularly strong in the residential and road transportation sectors. Moreover, naphtha usage advanced in the petrochemical and industrial sectors. Towards the heavy end of the barrel, demand was bullish for residual fuel oil, particularly in the agricultural sector, while construction activities throughout the country supported growth in bitumen usage. Finally, December 2015 diesel and kerosene demand grew by around 5% and 3% y-o-y, respectively.

The solid oil demand performance, which was observed in 2H15, is expected to continue in 2016, contributing positively to overall growth as a result of low per capita oil demand and forecasted robust economic growth.

For the remaining countries in the region and with most data available up to November 2015, oil consumption grew solidly in Indonesia, Thailand, Singapore, Philippines and Taiwan. The bulk of growth in all these countries originates in transportation fuels, notably gasoline, industrial fuels, distillates and residual fuel.

As for the current year, the risks for 2016 in Other Asian oil demand growth is expected to be balanced with a slightly positive influence from India as a result of the overall improvement in economic activities along with lower oil prices and with transportation fuels being the main contributors to growth. Some downside risks in the region relate, however, to reduced subsidies on transportation fuels although lower international oil prices would most likely moderate this impact.

Other Asia's oil demand grew by 0.36 mb/d in 2015. As for 2016, oil demand is forecast to be 0.32 mb/d higher than in 2015.