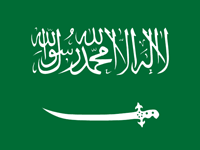 In Saudi Arabia, December 2015 oil demand recorded a decline of around 0.11 mb/d, or 5%, y-o-y. This marks the second month during 2015 of declining growth and the sharpest in terms of size.

Total consumption in the country stood at 2.29 mb/d in December. Growth in the majority of the main petroleum categories, notably gasoline and diesel in the road transportation sector, has been more than offset by strongly shrinking demand for residual fuel oil. Residual fuel oil consumption declined sharply in December 2015, shedding more than 0.27 mb/d, or around 42%, of its values as compared to December 2014. High baseline effects as well as off seasonal demand with lower power generation usage have led to less fuel oil consumption. On the other hand, all transportation fuels (diesel oil, gasoline and jet) have registered above 10% gains y-o-y, signaling that healthy demand in the last month of the year.

Overall 2015 oil demand grew by approximately 0.13 mb/d, or by more than 5%, y-o-y, led by the uptick in gasoline and diesel demand in the road transportation sector as well as residual fuel oil use in the country's additional refineries, particularly during the first three quarters of 2015. Furthermore, colder-than-anticipated weather conditions in parts of the country prompted some additional usage of oil for power generation. Fuel oil and direct crude burning usage increased by 3.5% and 4.8% during 2015, respectively, as compared to 2014.

Other countries in the region were also on the positive during December 2015. Oil demand in Iraq continued to increase for the seventh consecutive month, higher y-o-y by 0.05 mb/d, while consumption from Kuwait and Qatar were also on the rise. Going forward, Middle East oil demand is subject to the performance of various economies in the region with the impact of lower oil prices naturally playing a negative role on expected spending plans.

For 2015, Middle East oil demand growth hovered around 0.21 mb/d, while demand in 2016 is projected to grow by 0.18 mb/d.