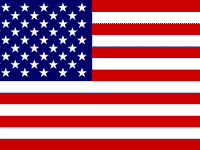 US total liquids production, excluding processing gains, was pegged at 13.97 mb/d in December 2015, down by 135 tb/d m-o-m, with crude output lower by 43 tb/d at 9.26 mb/d. The slowdown came mainly from Texas, North Dakota, New Mexico and Colorado, while oil production in Gulf of Mexico (GoM) increased by 112 tb/d in December to 1.63 mb/d, higher by 0.18 mb/d y-o-y. On a yearly basis, crude oil output mainly increased in Texas, GoM and North Dakota by 291 tb/d, 143 tb/d and 87 tb/d, respectively. At the same time, production in Alaska, Louisiana, Kansas and Utah all declined y-o-y. Total NGLs production in December after seven consecutive months of increasing dropped by 61 tb/d to approximately 3.38 mb/d from the previous month, according to national source data.

Total US liquids production for 2015 is estimated at 13.99 mb/d, revised up by 50 tb/d m-o-m. With this, US oil supply growth in 2015 reached 1.03 mb/d, down by 700 tb/d y-o-y. Crude oil output averaged 9.43 mb/d, of which tight crude is estimated at 4.6 mb/d. The remainder of 4.83 mb/d was conventional crude oil, including 1.54 mb/d of GoM production. According to this data, US crude oil grew by 725 tb/d in 2015 of which only 77 tb/d was the growth of conventional crude. The annual average output of conventional NGLs, with a decline of 73 tb/d, is estimated at 1.35 mb/d while the growth of US unconventional NGLs was 0.33 mb/d in 2015, reaching 1.93 mb/d. The average of total other liquids like biofuels is estimated at 1.28 mb/d and grew by 46 tb/d in 2015.

Despite an annual increase in US liquids production in 2015, mainly from unconventional sources, y-o-y production growth was 0.70 mb/d lower, compared to the previous year. In 2016, US total liquids output is expected to decline by 0.42 mb/d to average 13.57 mb/d, revised down by 20 tb/d m-o-m, with the fall coming primarily from a drop in tight crude production in different regions of the US.

The planned capital expenditure (capex) of several operators in North America was reduced for 2016 compared to 2015. For instance, EOG Resources Inc. showed a y-o-y reduction of 45-50% to reach $2.4-2.6 billion, cutting 2016 capex in half. Elsewhere, Encana Corp. of Calgary will further cut its capex for 2016 to around $900 million to $1 billion, a drop of 55% compared to a year earlier. Similarly, Chesapeake reported planned total capital expenses for 2016 will be $1.3-$1.8 billion, 57% lower than its year ago level. It further announced that its programme of activities will be dedicated to more completions and less drilling, with total completion spending representing 70% of the company's total drilling and completion programme. According to Baker Hughes, the latest survey for the week ended 26 February 2016 indicated that the number of active US oil rigs fell for the tenth consecutive week, despite an increase of one rig in the GoM, falling by another 13 rigs to reach a total of 400 following last week's decline of 26. Moreover, the total rig count, including natural gas rigs, fell by 12 to 502, approximately 68% below the peak of 1,609 reached in October 2014. The oil rig count compared to a year ago fell by 59% and this percentage is down 60% y-o-y from a previous total rig count of 1,267 rigs.