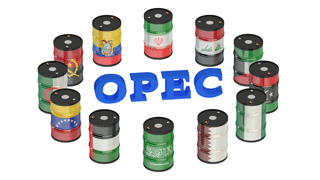 As Saudi Arabia enters into a lower oil demand season, oil demand data for the month of February came as no surprise. Oil requirements declined during the month by around 0.15 mb/d, or about 7%, y-o-y.

Total consumption was at around 2.07 mb/d. Other factors exacerbating the decline were cold and rainy weather in February, which heavily affected transportation fuel consumption, a possible reaction to subsidy reductions strongly impacting power generation consumption and the higher baseline of comparison, which affected consumption of all products.

Oil requirements in Saudi Arabia usually peak during the summer season as demand for air conditioning rises, boosting total oil requirements to as much as 2.7–3.0 mb/d.

Performance of all transportation fuels weakened, with the largest impact seen in diesel oil consumption, which fell by more than 10% y-o-y. Gasoline and jet/kerosene dropped at a lesser magnitude of around 5% and 3% y-o-y, respectively.

Oil demand in Iraq declined in February, though only marginally. Total demand fell by around 15 tb/d, or 2%, y-o-y. All products were in a declining pattern with the exception of fuel oil, which posted solid growth of 10% y-o-y. Traditionally, oil demand in Iraq is driven by diesel oil – as both a transportation and industrial fuel – and this declined sharply in February, shedding around 23% from 2015 levels, indicating slower momentum in both the transportation and industrial sectors due to seasonality factors. Other products declined marginally below February 2015 levels.

Other countries in the region showed positive performance in February. Oil demand in Kuwait increased by around 4% y-o-y, as did consumption in the UAE, which increased by a similar amount.

Projections for oil demand in 2016 remain, as highlighted in the previous MOMR, highly dependent on the economic performance of major oil-producing countries in the region and measures to mitigate the impact of lower oil prices.

Middle East oil demand for 2015 grew by 0.20 mb/d, and is anticipated to growth by around 0.15 mb/d in 2016.