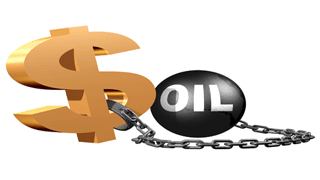 Commodity market sentiment was generally supported by a large percentage increase in crude oil prices during the month, on the prospect of a supply agreement among major oil-producing countries. Furthermore, a signal by the Fed of a lower path of interest rate increases for this year at its March meeting generally weakened the US dollar and supported both emerging and commodity market sentiments. Expectations of lower interest rates also helped precious metal prices add to the previous month's gains.

Metal prices were supported by strengthening of the Chinese yuan against the US dollar, while manufacturing activity in the US showed improvement. The manufacturing Purchasing Managers' Index (PMI) for March improved in China to 49.7 versus 48.0 the previous month, close to the 50.0 mark that implies expansion/contraction. Meanwhile, at the US Institute of Supply Management, the PMI entered expansion territory, with a reading of 51.8 versus 49.5 in February. Also, China's National Bureau of Statics reported price increases of newly constructed residential buildings in 47 of the largest 70 cities in February, which helped support copper and steel prices. The World Steel Association reported that steel output was down y-o-y by 3.3% worldwide and by 4.0% in China.

Agricultural prices advanced, with gains in food, beverage and raw material groups. Sugar was the best performer, supported by strengthening of the Brazilian real, which reduced the advantage of exports, while in Thailand exports were forecast to be 20% less than a year ago due to crop damage caused by drought conditions, according to an official source. Coffee prices were also affected by strengthening of the Brazilian currency. Meanwhile, there were no major revisions to crop estimations for wheat, corn and soybeans by the US Department of Agriculture, which continues to expect plentiful stocks for the current year.

Energy prices advanced significantly in respect to the previous month due to a recovery in crude oil prices in response to an upcoming meeting in Qatar to discuss a potential production agreement; the weakening of the US dollar also supported prices. Meanwhile, natural gas prices declined on average, as the winter season approached its end in the northern hemisphere and temperatures were above normal in Europe and the US due to the effects of meteorological phenomena "El Ni?o", which translated into limited demand growth and hence higher inventories. In Europe, EU-28 reports from Gas Infrastructure Europe showed end-of-March inventories at 31.8 million cubic metres (mcm) which is 31% higher than a year ago. The price of oil in term contracts additionally pressured prices significantly.

Average energy prices in March increased by 14.8% m-o-m due to a 20.3% increase in crude oil. Natural gas prices decreased in the US by 13.1% m-o-m, while average prices in Europe declined by 14.3%.

Agricultural prices advanced by 2.2% due to increases in average food, beverage and raw material prices by 2.1%, 4.3% and 1.2%, respectively. Sugar and palm oil were the main drivers of an increase in food prices, advancing by 16.3% and 7.2%, respectively.

Average base metal prices increased by 4.5%, with advances among all group components except aluminium, which was unchanged. Copper prices were up by 7.7% and average iron ore prices jumped 19.1%.

In the group of precious metals, gold prices extended the previous month's gains with a 3.8% advance on lower expected interest rates, while silver prices advanced by 2.0% m-o-m.

In March, the Henry Hub natural gas index decreased. The average price was down 26˘, or 13.1%, to $1.70 per million British thermal units (mmbtu) after trading at an average of $1.96/mmbtu the previous month.

The US Energy Information Administration (EIA) said utilities withdrew 25 billion cubic feet (bcf) of gas from storage during the week ending 25 March. This was slightly above the market median expectation of a 22 bcf decrease; however inventories are at a record high for this time of the year. Total working gas in storage stood at 2,468 bcf, or 68.3% higher than at the same time the previous year and 51.9% higher than the previous five-year average. The EIA noted that temperatures during the reported week were "higher than normal".