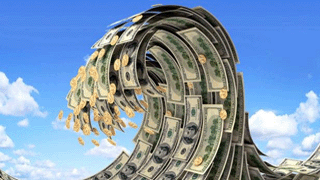 Open interest volume (OIV) increased in March for select US commodity markets such as natural gas, livestock and precious metals, while decreasing for crude oil, natural gas, copper and agriculture. Meanwhile, monthly average speculative net length positions for the selected commodity groups increased.

Agriculture's OIV decreased by 2.6% to 4,929,000 contracts in March. Meanwhile, money managers decreased their combined net short positions to 134,471 lots, largely because of increasing net length in sugar, coffee and the soy complex.

Henry Hub's natural gas OIV increased by 8.8% m-o-m to 1,073,755 contracts in March. Money managers decreased their net short positions by 7.7% to reach 143,372 lots, but sentiment was very bearish on record inventories.

Copper's OIV decreased by 8.3% m-o-m to 173,259 contracts in March. Money managers switched their stance to a net long position of 20,376 lots on improving manufacturing and construction prospects in China.

Precious metals' OIV advanced by 12.8% m-o-m to 656,634 contracts in March. Money managers increased their net long positions by 60.1% to 83,305 lots on lower expected interest rates in the US.