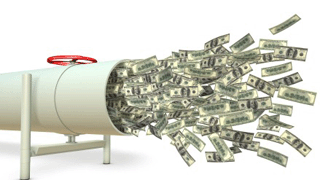 Open interest volume (OIV) increased in April for select US commodity markets such as agriculture, copper, natural gas, livestock and precious metals, while decreasing for crude oil. Meanwhile, monthly average speculative net length positions for selected commodity groups increased, with the exception of copper.

Agriculture's OIV decreased by 5.5% to 5,197,819 contracts in April. Meanwhile, money managers changed their stance to a combined net long position of 220,897 lots, largely because of increasing net length in corn, the soy complex and sugar.

Henry Hub's natural gas OIV increased by 4.4% m-o-m to 1,12,0471 contracts in April. Money managers decreased their net short positions by 54% to reach 64,784 lots, the least bearish figure since February 2015.

Copper's OIV increased by 10.9% m-o-m to 192,103 contracts in April. Money managers decreased their net long position almost completely to 1,630 lots on declining momentum in the metals rally of the last three months.

Precious metals' OIV advanced by 4.5% m-o-m to 686,451 contracts in April. Money managers increased their net long positions by 25% due to the expectation of a gradual interest rate increase in the US.