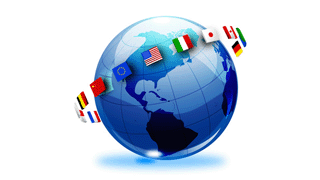 US gasoline demand stood at around 9.5 mb/d in April , approximately 100 tb/d higher than in the previous month and more than 100 tb/d higher than in the same month a year earlier.

Stronger domestic gasoline demand, amid falling inventories, has been fueling bullish sentiment to the market. This strengthening has been boosted further by temporary tightening due to some FCC unit outages and refinery maintenance.

Expectations of increasing demand with the onset of the summer driving season continued to lend support to the market and have allowed the gasoline crack spread to gain more than $4 versus the previous month's level to average $24/b in April.

Middle distillate demand stood at around 4.0 mb/d in April, some 370 tb/d higher than in the previous month and around 50 tb/d higher than in the same month a year earlier. The middle distillate market continued to exhibit weak fundamentals. However, domestic demand, which had been hitting multi-year lows during previous months, has started to show signs of recovery since the middle of April. Another supporting factor has been increasing exports to Latin America.

The USGC gasoil crack averaged around $4/b in April, gaining around $1 from the previous month. The uptick was limited by pressure from persistently high inventories. At the bottom of the barrel, the fuel oil market continued weakening due to the oversupply environment with lower bunker demand in the USGC amid increasing volumes coming into the region from Europe and the Black Sea. Meanwhile, lower requirements have been reported from South American countries.

The USGC high-sulphur fuel oil crack lost more than 50˘ to average around minus $16.3/b in April.