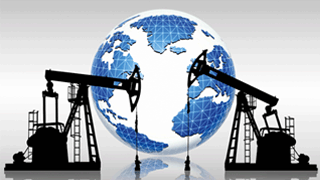 Oil demand in India continued to exhibit substantial positive performance in 1Q16, with March data illustrating solid growth yet again. Record levels were registered during the month, rising by around 0.6 mb/d, or more than a remarkable 15% y-o-y, higher than average growth levels for January and February by around 0.1 mb/d. Total consumption reached nearly 4.56 mb/d in March, the second-highest level ever recorded. Demand was strong across all products, with significant growth registered for fuel oil and gasoline, which added around 29% and 21% y-o-y, respectively.

Diesel oil and LPG also noted healthy growth, registering a rise of around 15% and 14% y-o-y, respectively. Demand for fuel oil received support from the steel sector, as the country's overall macroeconomic indicators developed further, as well as from the power sector, which is being affected by drought conditions. Reservoir water levels were impacted by the El Ni?o phenomena, which affected power generation from hydroelectricity. As a result, the National Thermal Power Corporation, one of the largest power generation companies in the country, halted operations at its Farakka plant due to a shortage of cooling water. India generates around 15% of its electricity via hydroelectricity.

Additionally, gasoline sales increased by around a solid 0.11 mb/d y-o-y, supported by lower retail prices, in addition to healthy sales of two-wheelers. According to the Society of Indian Automobile Manufacturers (SIAM), passenger car sales registered a slight decline of around 0.3%, while two-wheeler sales gained around 11% y-o-y to reach a total of 1.47 million units, with all sub-segments – including scooters, motorcycles and mopeds – recording notable increases.

Diesel oil also recorded significant positive gains, rising by around 0.22 mb/d y-o-y as an improvement in overall economic activities lent strong support. LPG was supported by continuous development in the residential sector and an increase in the number of subsided cylinders. LPG rose by 89 tb/d y-o-y, the highest growth level since December 2016.

The latest available February data for Indonesia indicates an overall increase of around 26 tb/d, or just below 2%, y-o-y. Demand growth was led by jet/kerosene, LPG and gasoline, while fuel oil consumption experienced a massive decline. Total consumption in the country reached 1.59 mb/d in February.

In line with the previous month's expectations going forward, risks for oil demand in Other Asia for 2016 remain pointing to the upside, as a result of overall economic improvement in the biggest oil consumer in the region, India, and steady general economic performance in other countries. Other Asia's oil demand increased by 0.42 mb/d in 2015 and is anticipated to increase by similar levels in 2016, rising by 0.43 mb/d.