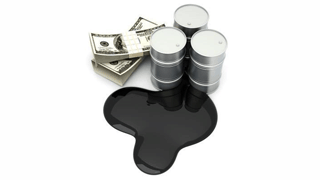 Ratings agency Fitch downgraded Brazil's long-term foreign and local currency ratings to BB from BB+, with a negative outlook, reflecting the agency's concerns about the ongoing economic contraction, failure to stabilize government finances, and political gridlock. The agency expects that this year the general government deficit will average 8%, down from 10% in 2015, which will drive the general government debt burden to 80% of GDP by 2017. The downgrade puts Fitch's Brazil rating in line with those of Standard & Poor's and Moody's, and could negatively affect investors' willingness to hold Brazilian debt.

In this month's MOMR, the forecast for economic growth in Brazil in 2016 has been revised down by 0.5 percentage points to now show a contraction of 3.4%, which follows a 3.8% decline last year. This revision has been driven mainly by continued negative macroeconomic indicators for the first four months of the year, which have been compounded by domestic political challenges. These have weighed heavily on consumer sentiment which stood at a record low in April and have left the country potentially facing its worst recession in decades.

In this context of economic slowdown and negative outlook, demand for petroleum products in the country is likely to continue to decline this year. Data for the first quarter highlights a steep decline in consumption, with March figures showing a decline of 103 tb/d or 4%. All products performed weaker than expected, except gasoline, which benefited from a lower price, which made the motor fuel cheaper than domestically-produced ethanol.

On the supply side, Brazilian production is forecast to grow by just 60 tb/d to average 3.12 mb/d in 2016, down from growth of 210 tb/d a year earlier. Even this level of growth may be subject to further downward revisions, as projects scheduled to come on-stream may face delays, while domestic challenges and the uncertain political environment could further impact energy sector developments. At the same time, already-sanctioned long-term projects, especially from deep offshore, will eventually be coming on-stream, ensuring a source of new supply.

As a result, despite an expected boost from the Olympic Games this summer, the forecast contraction in the Brazilian economy, amid ongoing domestic discord, is likely to weigh further on demand and even supply growth this year.