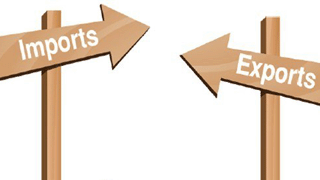 In April, India's crude imports stayed at high levels as they averaged 4.4 mb/d despite the country approaching peak maintenance season in May. India's crude imports in April remained almost stable from a month earlier. On an annual basis, this reflected a big gain of 592 tb/d, or 16%, from the previous year. Separately, India's refinery throughput dropped in April from the previous month.

India's product imports increased by 209 tb/d, or 32%, from a month ago to average 850 tb/d. On a y-o-y basis, this reflects a gain of 293 tb/d, or 52%, with the increase in product imports mainly supported by higher imports of diesel.

As to Indian product exports, in April they increased by 318 tb/d, or 33%, from a year earlier to average 1.3 tb/d, with exports of diesel and petrol increasing from the previous year.

Consequently, India's total net imports increased by 284 tb/d to average 4 mb/d.