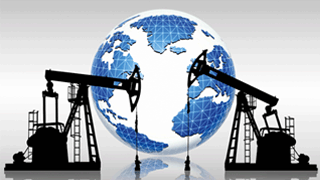 The ORB value was up by 14% in May for the fourth month in a row, ending above $45/b for the first time since October. Its value more than doubled from slumps reached earlier in the year. The Basket rose to seven-month highs, helped by supply disruptions and signs of firming global demand that came just ahead of a seasonal, and therefore widely expected, global period of tightening toward the end of the year. Shutdowns in Nigeria and Canada tightened the oil market markedly and brought supply and demand more closely into alignment earlier than many had expected, bolstering prices. Disruptions have been breaking out across the oil supply chain. Wildfires in Canada, rebel attacks in Nigeria, and a strike in France tightened supply.

The rebalancing process in the crude oil market was also supported by a large volume of unplanned outages elsewhere on the globe, including a reduction in Middle Eastern and Latin American output. Nevertheless, there is still a massive global supply overhang.

On a monthly basis, the OPEC Reference Basket increased by $5.35 to $43.21/b on average, up by 14.1%. Compared with the previous year, the ORBís value declined by 36.4%, or $19.71, to reach $34.35/b.

A 13% surge in global crude oil benchmarks manifested in the value of all ORB components, boosting all of them, except Merey, above the $40/b mark. The spot prices of main benchmarks WTI, Dated Brent and Dubai rose by $5.89/b, $5.35/b and $$5.29/b, respectively.

Once again, and with the exception of Minas, Latin American ORB components outperformed other grades this month. Canadian crude supplies were reduced because of wildfires that curbed flows of heavy Canadian crude to the US Gulf Coast (USGC) and the forced shutdown of a major 220,000 b/d Colombian pipeline supported Latin American grades which probably mostly made up for a shortfall in heavy crude supplies to the Gulf Coast market. Venezuelan Merey was up $5.44, or 18.9%, at $34.28/b, while Oriente improved $6.92, or 19.7%, to $41.96/b.

In addition to benchmark improvement, Atlantic Basin light sweet components benefited from the supply tightness caused by Nigerian output disruptions as well as more US and Indian buying interest, despite subdued Chinese demand. West and North African light sweet Basket components Saharan Blend, Es Sider, Girassol and Bonny Light increased in value by an average of $5.36, or 12.9%, to $46.75/b, sustainably above the $40/b mark.

Amid a narrowing Brent/Dubai spread and tighter arbitrage volumes of light sweet crudes and despite weak naphtha and gasoline refining margins in the Asia Pacific, Indonesian Minas was up by $10.12, or 26.3%, to $48.64/b.

Middle Eastern spot component grades Murban and Qatar Marine rose on average by $4.91, or 12.1%, to $45.63/b, while multi-destination grades Arab light, Basrah light, Iran Heavy and Kuwait Export increased on average by $5.22, or 13.7%, to $42.20/b. Firm demand supported medium sour Mideast Gulf grades. On 10 June, the OPEC Reference Basket stood at $47.05/b, $3.84 above the May average.