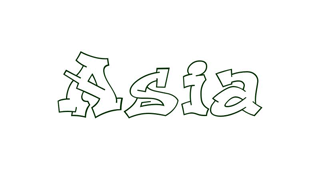 The Asian market strengthened slightly in May, supported by stronger regional demand amid the peaking of the refinery maintenance season in the region. The uptick in the margins was limited by the pressure exerted by the oversupply environment.

Despite the heavy maintenance season, the gasoline market continued weak, pressured by ample supply in the region, with volumes in floating storage continuing to keep the market under pressure. Higher exports reported from northeast Asian refineries – mainly from Japan and the Shandong province of China – have been outweighing the higher regional demand being reported from India, Pakistan and Indonesia. The gasoline crack spread against Oman crude in Singapore averaged $12/b in May, losing 40¢ versus the previous month's level. Losses were capped by expectations that increasing seasonal demand amid heavy maintenance could tighten the market in the coming weeks.

The Singapore naphtha crack continued its downward trend, losing around $3/b over the month due to demand being impacted by the heavy petrochemical steam cracker maintenance. The LPG discount to naphtha has encouraged switching to LPG feedstock, which has also pressured the market.

At the middle of the barrel, the gasoil crack spread continued relatively steady, getting support from lower supplies seen from India due to heavy maintenance amid strong demand. This has allowed the gasoil crack spread to hit its highest value seen this year. Demand in the region remained strong in several countries, mainly India, Vietnam, Indonesia and Pakistan, while some arbitrage opportunities to West Africa and Europe also supported the gasoil market in the region.

The gasoil crack spread in Singapore against Oman averaged around $12/b in May, gaining around $2 versus the previous month's level. Although the drought suffered by several countries has been a supportive factor, additional gains were capped by concerns about potential downturn in demand with the upcoming monsoon season in the region.

The Asian fuel oil market was relatively stable during May as strong demand reported from South Korea and Pakistan offset the pressure coming from high inventories in Singapore and lower Chinese fuel oil demand. The fuel oil crack spread in Singapore against Oman averaged about minus $10/b in May, unchanged from the previous month.