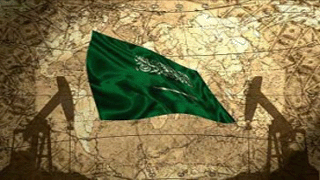 In Saudi Arabia, April 2016 oil demand showed a decline, dropping by 63 tb/d, or 3% y-o-y, with total oil demand reaching around 2.29 mb/d. However, on a cumulative basis from January-April, oil demand remained in the positive territory. Nevertheless, this was far lower than the initial projection.

Most of the products had negative growth, with the exception of direct crude burning and jet/kerosene. 'Other products', LPG and fuel oil were the products with the highest decline levels of around 43%, 20% and 16% y-o-y, respectively. The ease in road transportation fuels was primarily a result of a higher base of comparison. In addition, the decline in fuel oil consumption can be largely attributed to the less-than-anticipated demand for power generation requirements.

On the other hand, oil demand in Iraq increased during the month of April, reversing the trend witnessed in the previous two months. Total demand increased by 25 tb/d, or 5% y-o-y. Total oil demand, in absolute terms, is now at 0.55 mb/d, yet still below the high of 0.75 mb/d in 3Q15. Fuel oil growth, used in the industrial sector and for power generation, was sharply higher during the month, with a y-o-y increase of around 44 tb/d, or 34%, followed by gasoline and LPG which increased by around 3% and 2% y-o-y, respectively.

For 2015, Middle East oil demand grew by 0.26 mb/d, while oil demand in 2016 is projected to increase by 0.15 mb/d.