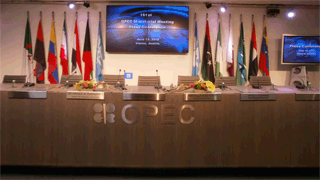 Specific commodity group developments drove average prices in June. Nonetheless, prices were negatively affected by the results of the UK's Brexit referendum, but that price impact tended to dissipate in the days that followed. Furthermore, in view of the uncertainties regarding the UK referendum, demand for safe haven assets increased, which further supported an advance in gold prices.

Meanwhile, manufacturing prospects were mixed with good performance in the US as shown by an ISM manufacturing PMI of 53.2 in June, compared with 51.3 the previous month. Additionally, the Markit manufacturing PMI for the Euro-zone was at 52.8 compared with 51.5 in May. In contrast, manufacturing prospects pointed to a further contraction in China, the world largest metal consumer, as shown by a PMI there of 48.6 compared with 49.2 the previous month.

Agricultural prices advanced on top of weather-related developments, as in the previous month. Torrential rains in Brazil's sugarcane producing region in the first half of the month translated into a reduction in sugar crush of close to 35% compared to the same period the previous year, according to the sugarcane producers association, UNICA. This resulted in sugar prices being pushed up by around 14% during the month. Soybeans and corn prices were supported by dry weather forecasts in the US at the beginning of the month, while the US Department of Agriculture downgraded its expectations for soybean output in Brazil. However, prices declined at the end of the month after rains arrived in producing regions of the US. Wheat prices declined to 10- year lows on continuing USDA expectations of plentiful supplies in the current year.

Base metal prices were generally supported by continuing improvements in the property sector of China. In May, prices of newly constructed residential buildings increased in 60 of the 70 largest cities, and in 52 of them they are already higher than a year ago, according to data from the National Bureau of Statistics. Slowing momentum in manufacturing weighed on copper prices at the beginning of the month, but a weaker dollar after the May employment report was released in the US helped support prices. Nickel prices were supported by the prospect of an environmental review of the mining sector by the new government of the Philippines. Zinc prices jumped on concerns of tightening supplies. Meanwhile, iron ore and steel prices declined on average, but recovered in the second half of the month. Moreover, world steel output decreased by 0.1% y-o-y in May, but increased strongly in China by 1.8% y-o-y, which accounts for half of global output, according to the World Steel Association.

Energy prices showed a broad based advance led by continuing strength in crude oil, while natural gas and coal generally rose during the month. In the US, natural gas prices jumped on increased demand, mainly due to warm weather and attractive prices, and stalling natural gas production. In Europe, natural gas prices advanced mainly due to higher hub-based prices which better reflect supply/demand conditions. Inventories in the EU-28 were 6.3% higher than a year ago at the end of June, according to Gas Infrastructure Europe. They were 18% higher than a year ago at the end of May.

Average energy prices in June increased by 5.1% m-o-m, led by a 3.8% increase in crude oil prices. Natural gas prices increased in the US by 33.5% m-o-m, while average prices in Europe increased by 2.2%.

Agricultural prices advanced by 2.1% due to increases in average food and beverage prices, which increased by 4.1% and 2.8%, respectively, while the prices of raw materials declined by 0.7%. Soybeans, soy meal and sugar led the increase in food prices for the second consecutive month, advancing by 8.3%, 7.6% and 14.1%, respectively.

Average base metal prices advanced by 1.1%, with increases among all group components but copper. Aluminum, nickel and zinc prices advanced by 2.6%, 2.8% and 8.2%, respectively. Average iron ore prices declined by 5.5%. In the group of precious metals, gold prices advanced by 1.2% m-o-m on safe haven demand. Silver prices rose by 2.0%.

In June, the Henry Hub natural gas index increased. The average price was up 64˘, or 33.5%, to $2.57 per million British thermal units (mmbtu) after trading at an average of $1.92/mmbtu the previous month.

The US Energy Information Administration (EIA) said utilities added 42 billion cubic feet (bcf) of gas from storage during the week ending 24 June. This was broadly in line with analyst expectations of an increase around 45 bcf. Total working gas in storage stood at 3,140 bcf or 22.8% higher than at the same time the previous year and 25.4% higher than the previous five-year average. The EIA noted that temperatures during the reported week were 4% above normal throughout the Lower 48 states.