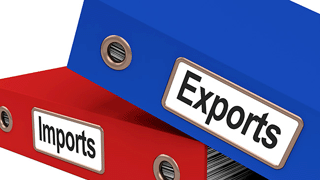 Preliminary weekly data shows that US crude oil imports increased by 252 tb/d, or 3%, in August from the previous month to average 8.5 mb/d. Although the data remains preliminary, it shows that US crude imports reached the highest level since August 2012. On an annual basis, this reflects a gain of 911 tb/d, or 12%, from a year earlier.

US product imports declined by 45 tb/d, or 2%, to average 2.2 mb/d m-o-m, while y-o-y they went up by 129 tb/d, or 6%.

On a year-to-date comparison, both crude and product imports were up by 9% and 2%, respectively.

As to product exports, in August US product exports registered a gain by 105 tb/d, or 3%, to average 4 mb/d. On an annual comparison, the figures reflect a drop of 100 tb/d, or 2%.

As a result, US total net imports rose in August to average 6.1 mb/d, which is 1% higher than the previous month and 17% up from last year's level.

In June, Canada remained the top crude supplier, accounting for 39% of total US crude imports, though by 24 tb/d less than one month before. Canada continues to hold the position of top supplier to the US since March 2006. Saudi Arabia came in as second supplier to the US holding a share of 14% of total crude imports, though their crude exports to the US dropped from a month earlier by 82 tb/d. Venezuela came in as third top supplier to US in June, though its volumes were 79 tb/d less than the previous month.

Crude imports from OPEC Member Countries went down in June from the previous month by 384 tb/d, or 11%, to average 3 mb/d. Crude imports from OPEC Member Countries accounted for 40% of total US crude imports. On the other hand, US product imports from OPEC Member Countries were higher than a month earlier and stand at 284 tb/d. This represents a share of 11% of total products imported by the US. On an annual basis it also remains 38% above the volumes it had in the same month last year.

As to the products supplier share, Canada and Russia maintained their position as first and second suppliers to the US with share of 20% and 17%, respectively. Yet in terms of volume, both Canada and Russia decreased their exports from last month by 11% and 2%, respectively. The UK was the third largest products supplier to US in June.

Imports by regions remain with no major changes. In June 2016, as seen before, the largest crude import volumes to the US were sourced from North America, averaging 3 mb/d. North America came in as the top region for US crude imports followed by Latin America, which averaged 2.2 mb/d. The Middle East came in as the third region with an average of 1.7 mb/d. Imports from Africa and Asia declined from a month earlier, while imports from the Former Soviet Union (FSU) increased to average 57 tb/d.

Looking into the imports of each PADD, crude imports by PADD-1 mainly came from Africa, North America and Latin America to average 322 tb/d, 266 tb/d and 130 tb/d, respectively. Imports from PADD-2 were mostly sourced from North America as seen before and stood at 1.9 mb/d, down by 69 tb/d from the previous month. PADD-3 sourced its largest imports from Latin America and its imports were up by 33 tb/d to average 1.7 mb/d, while imports from the Middle East were down by 178 tb/d from last month to average 1.1 mb/d. PADD-4 only imported from North America and averaged 272 tb/d in June, higher by 39 tb/d from a month before. In PADD-5, the highest imports came from the Middle East, which remains a top supplying region to PADD-5, averaging 513 tb/d in June, followed by Latin America and North America.