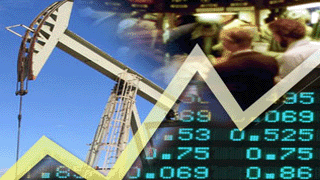 Republican Donald Trump has won the US presidential election in a surprise upset after polls had predicted a comfortable lead for his Democratic opponent, Hillary Clinton.

While Trump has given few concrete details about his energy plans, his statements during the campaign indicate he would likely adopt policies that attempt to expand fossil fuel production, ease regulations on industry and roll back President Barack Obama's clean air policies.

Supply
Trump has said he supports all forms of energy and wants the market to decide which ones succeed. He has promised to open all federal lands and waters to fossil fuel production, in contrast to Clinton, who had called for new, stricter limits on oil and gas production on public lands and indicated she wanted US offshore production confined to only the Gulf of Mexico.

But Trump, widely seen as a far bigger supporter of the oil and natural gas industry, will likely rebuff any environmentalist attempts to curb domestic fossil fuel production and will likely give US producers access to far more on and offshore plays than Clinton would have.

Demand
Trump has said he will pursue a policy path to open up more US lands and waters to drilling and, in turn, boost consumption of even cheaper domestic oil and other fossil fuels. Analysts say his broad plans to boost US production and eliminate many of President Obama's regulatory efforts to combat climate change may result in less demand reduction than if Clinton were elected.

Trump is expected to abandon, or at least weaken, efforts by EPA and the Department of the Interior to regulate methane emissions from oil and gas operations and also could weaken future car and truck fuel-economy standards.

Oil Price
U.S. West Texas Intermediate (WTI) CLc1 futures fell to a intra-day low of $43.07 per barrel, down over 4% from their last close and their lowest since September, before recovering to $44.36 a barrel by 0744 GMT.

Brent futures LCOc1 were down 1.37% at $45.41 a barrel.