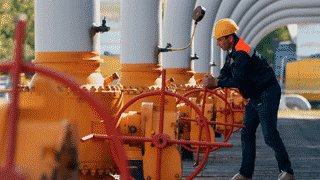 Egypt may announce new discoveries of natural gas by the second half of this year, Oil Minister Tarek El Molla said, bringing it closer to its goal of self-sufficiency by 2019.

Egypt will start exporting natural gas in 2019, Mohamed El Masry, chairman of Egyptian Natural Gas Holding Co., told reporters in Cairo. It will import 43 to 45 cargoes of liquefied natural gas between March and December this year from Oman, Russia's Rosneft PJSC, and France's Engie SA, to be paid over six months, he said.

The Arab world's most populous country relies on imports to meet its energy needs. Costs have risen sharply since November, when the government allowed the pound to float and raised interest rates in a bid to restore confidence in its economy.

Rosneft agreed in December to buy as much as 35 percent of the Shorouk concession, joining Eni SpA and BP Plc in the Zohr offshore gas field, the largest discovery in the Mediterranean Sea. There is potential for new discoveries near the Zohr field in the second half of 2017, El Molla said.

Egypt's debts to oil companies reached $3.5 billion by December and the government is committed to paying them back, El Molla said.