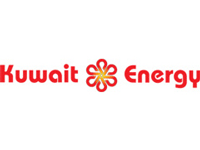 Kuwait Energy is pleased to announce an oil discovery in the Area A concession situated in the Eastern Desert, Egypt.

The South Kheir-1X (SK-1X) well spud on 11 December 2017 and tested successfully on 28 January 2018 at an initial oil flow rate of 2,452 barrels of oil per day (bopd) from the Hamman Faraun MBR/Belayim formation at 128/64-inch choke size. On 6 February 2018 the well stabilized at an oil rate of 1,900 bopd on 64/64-inch choke size. Abby Badwi, Chief Executive Officer of Kuwait Energy, said:

"I am pleased to announce this oil discovery, which is a direct result of our technical team reprocessing old 2D/3D seismic and identifying drillable exploration opportunities. The Area A concession has been producing since the 1960s and this discovery demonstrates Kuwait Energy's ability to continue to find hydrocarbons in mature fields. Kuwait Energy is proud of its track record of around 50% exploration success rate in Egypt. These achievements could not have been possible without the ongoing support of the Egyptian General Petroleum Corporation, General Petroleum Company (GPC) and our non-operator partner Petrogas."

Kuwait Energy holds a 70% revenue interest and is the operator of the Area A concession under a Service Agreement with GPC while Petrogas holds 30%.