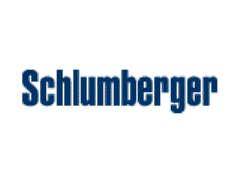 Schlumberger introduced the GyroSphere MEMS gyro-while-drilling service at Offshore Northern Seas (ONS). The GyroSphere service responds to the needs of E&P companies for a faster and more rugged, gyro-surveying while-drilling tool that increases drilling efficiency and reliability while reducing drilling risks.

As the first application of microelectromechanical system (MEMS) technology for gyro surveying while drilling in the oilfield, the GyroSphere sensor performs gyro surveys faster than conventional systems and avoids the need for recalibration between runs.

Solid-state technology enables the GyroSphere sensor to withstand the downhole shock and vibration that occur during drilling beyond the limits of current gyro technologies. Additionally, the GyroSphere service can reduce gyro survey uncertainty by up to 45%, providing more accurate access to smaller reservoir targets.

"The GyroSphere service substantially improves operational efficiency by enabling gyro surveying without taking any additional rig time," said Tarek Rizk, president, Drilling & Measurements, Schlumberger. "Two surveys can be completed using the GyroSphere service in the same amount of time conventional gyros take to start just one."

The GyroSphere service has been proven through extensive testing and field trials in the North Sea, Ecuador, Africa, and Russia. In Russia, the GyroSphere service enabled a customer to avoid wellbore collisions while accessing reservoirs from existing structures, eliminating drilling risks associated with deploying conventional gyro surveys.