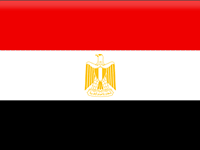 Gastec Corporation and Italian oil and gas company Eni signed an agreement to establish auto service and gas and natural gas fuel stations in various areas across the country, particularly in Upper Egypt, to serve owners of natural gas-operated vehicles.

A statement released by the Ministry of Petroleum on Monday said the ministry seeks to expand fuel stations in vital areas and to encourage people to transform their vehicles to use natural gas as fuel.

The agreement includes using the trademark Eni, which holds shares in Gastec, to establish fuel stations that provide various services to vehicles at the highest standard, Minister of Petroleum and Mineral Resources Tarek El Molla said.