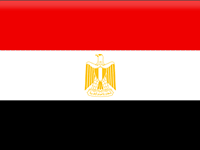 The Ministry of Petroleum signed a memorandum of understanding (MoU) with the International Finance Corporation (IFC) on funding infrastructure projects within the petroleum and natural gas sectors.

The MoU targets to support turning Egypt into a regional hub for petroleum and natural gas trade across the East Mediterranean region through boosting the infrastructure of gas activities and improving energy efficiency, as well as taking advantage of the associated petroleum gas (APG) in production fields.

It also aims at supporting the expansion of the refining and petrochemical industries by studying the possibility of participating in the planned new complex in the Alamein area, as well as contributing to the development of warehouses, pipelines and ports, and preparing training programs for young cadres.

This falls within the framework of supporting Egypt's strategy to turn into a regional hub for petroleum and natural gas trade, the ministry said in a statement.

Petroleum Minister Tarek el-Molla said that this MoU reflects the trust of the international funding organizations on the Egyptian economy, especially after the success of the economic reform program, which encouraged international organizations to enhance their strategic partnership with Egypt.

For his part, IFC Country manager in Egypt, Libya and Yemen Walid Labadi said the IFC backs Egypt's efforts to realize energy security, thorough boosting capacities, having strong energy infrastructure, provision of job opportunities, increasing the contribution of the private sector to the economy.

According to Labadi, the IFC's investments in Egypt recorded $1.5 billion during 2017/2018, noting that this contributed to providing jobs, improving the infrastructure and boosting economy.