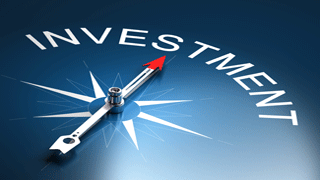 Egypt inked an executive agreement with the International Islamic Trade Finance Corporation (ITFC), a member of the Islamic Development Bank (IDB), to support Egypt's essential logistic and petroleum commodities valued at $1.1 billion for 2020.

The agreement is part of the 2018 $3 billion framework agreement between the Ministry of Investment and International Cooperation and the ITFC.

Sonbol said the agreement not only provides funds, but introduces trade development and business upgrade programmes as well, with the aim of supoporting Egyptian exporters through Gosor programme for Arab-African trade in cooperation with Egypt's Export Development Authority (EDA).

Sonbol added that the agreement contributes to implementing Egypt's value chains in the cotton sector in collaboration with the United Nations Industrial Development Organisation (UNIDO), the integrated trade solution project of Egypt's General Authority for Supply Commodities, and the Women in Global Trade project for Egypt.

"The ITFC will support Egypt's development process, and this agreement strengthens ties with Egypt's government and people. In addition, it has several positive effects on Egypt's development efforts, social upgrade, and intra-trade," Sonbol pointed out.

He highlighted that the ITFC, as one of Egypt's strategic partners, has provided around $1,675 billion as funds to the country from 1985 to 2007 to support oil products and the wheat system.

Minister of Investment and International Cooperation Sahar Nasr said that for the second year in a row, Egypt has coordinated with the ITFC to focus on logistic commodities and oil products to provide food security for Egyptians, adding that the ministry is eager to increase cooperation with the ITFC to boost internal trade and attract more investments to the domestic market.

Egypt's Minister of Petroleum and Mineral Resources Tarek El-Molla said the agreement reflects a successful partnership between Egypt and the ITFC to meet Egypt's market needs.