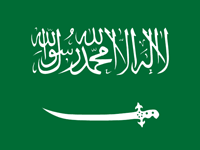 Advanced Petrochemical Company (ADVANCED) announces the signing of Shareholders Agreement between Advanced Global Investment Company ("AGIC", a subsidiary of ADVANCED) and SK Gas Petrochemical Pte. Ltd. ("SKGP, a subsidiary of SK Gas Co., Ltd.), to incorporate Advanced Polyolefins Company ("JV Co.", a Saudi Closed Joint Stock Company), to construct and operate a Propane Dehydrogenation (PDH) and Poly Propylene (PP) plants with a nameplate capacity to manufacture 843,000 tons per annum Propylene and 800,000 tons per annum Polypropylene in Jubail Industrial City, Kingdom of Saudi Arabia.

The total cost of the Project is currently estimated to be approximately US$ 1.8 Billion (SR 6.75 Billion) and the Project will be financed 25% by equity from shareholders and remaining 75% will be financed by JV Co. through borrowing from lenders. AGIC will own 85% equity stake in JV Co. which will be financed by ADVANCED while the remaining 15% will be owned by SKGP.

It is worthwhile to mention that AGIC has signed conditional land allocation letter with Royal Commission for the Project in Jubail II. AGIC has signed a license agreement with Lummus Technology LLC, USA for the supply of CATOFIN Technology for 843 KTA PDH plant and also has signed two license agreements with Basell Poliolefine Italia S.r.l., Italy for the supply of SPHERIPOL Technology and SPHERIZONE Technology for two PP plants with capacity of 400 KTA each. Project Management Consultants has also been selected for the Project.

The JV Co. expects to begin construction in 2021 and will be supplied with Propane (main feedstock) from Saudi Aramco on a long term basis. The financial impact of the above investment is expected after the commencement of commercial operations of the Project by 2nd half of 2024.

Any major development related to the Project will be announced as per related regulations and instructions.