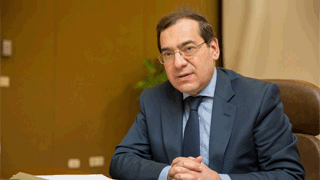 Minister of Petroleum and Mineral Resources Tarek el Molla and Luxor governor Mustafa Alham inaugurated the first two integrated fuel stations, which provide for the first time the services of fueling vehicles with natural gas in Luxor.

The new stations are included two centers for converting the ordinary vehicles into natural gas powered ones to meet the demands and provide natural gas services to the residents of Luxor and nearby cities.

The stations come as part of the Petroleum Ministry's plan to improve the services introduced to the citizens nationwide, especially in the Upper Egypt, el Molla said.

Speeding up the pace of establishing natural gas fuel stations should truly serve the interest of a national project, aimed at increasing the use of the natural gas as an alternative fuel for vehicles, the minister said.

The two stations are part of the Ministry of Petroleum plan to establish 15 other natural gas stations in Luxor, he added.