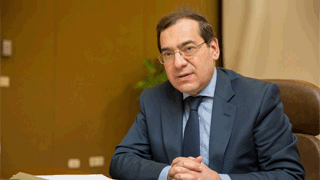 Petroleum and Mineral Resources Minister Tarek El Molla said that the ministry is working on building natural gas fuel stations, along with supplying gasoline/diesel stations with gas fueling technology.

The project is being carried out as part of a presidential initiative implemented in coordination with the prime minister and relevant ministries to overcome any obstacles the project may face, Molla told Extra News TV channel on Saturday.

So far there are 205 natural gas fuel stations nationwide, and the ministry aims to increase this number to 1,000 stations by building 800 facilities in one year, he pointed out.

The minister noted that such a large project requires that work be divided between state-owned and private companies.

He also stressed that private sector companies are partners in this project, adding that they receive the ministry's full support in terms of obtaining required permits and licenses.