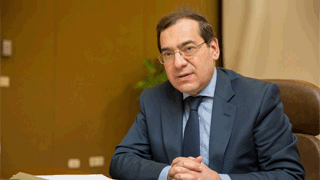 Petroleum Minister Tarek el Molla said the East Mediterranean Gas Forum (EMGF) represents an impetus for the economic growth in the region, citing the strenuous efforts exerted over the past two years to establish the Cairo-based forum despite the coronavirus.

Addressing the EMGF's fourth ministerial meeting, Molla stressed the importance of the private sector's participation in the natural gas industry in line with the forum's goals.

EMGF succeeded in attracting the world's attention, a matter which was proven after some countries had joined the forum as members or observers, the minister added.

Today, the energy ministers of Egypt, Cyprus, Greece, Jordan, Italy, Palestine, and Israel announced that EMGF Charter had been in force since March 1.