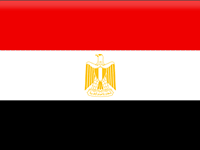 Minister of Petroleum Tarek el Molla has asserted the petroleum sector took several measures and launched initiatives to support the efforts of energy transformation to cut emissions and preserve the environment.

Three projects will be implemented in the field of green petrochemicals with total investments of 1.250 billion dollars, Molla said in statements.

He added that the projects include one to extract algal oil to use it in producing biofuel, a project to produce biodegradable plastic and a project to turn plastic wastes into oil to use it as a raw material to manufacture polyethylene.

Molla said that the petroleum sector developed policies and strategies to expand the green energies and pay attention to applying the latest modern technologies related to decreasing the emissions.

This coincides with Egypt's hosting of COP27 at the end of 2022, he said, adding that the sector succeeded in cooperation with its foreign partners to finish implementing 13 projects to batch inflammable gases and use it as a fuel for generators and bakeries as an alternative for diesel in 10 companies of the sector.

As many as 88 projects were implemented to improve the efficiency of energy and decrease the electricity consumption in 31 companies, he said.

The petroleum sector will continue applying several other projects that aim at maintaining the environment, he said.