Petroleum Minister Cooperates with Private Sector for Building Fuel Stations Nationwide
Source: www.gulfoilandgas.com 5/28/2022, Location: Africa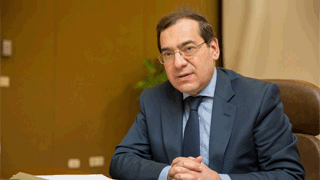 Petroleum Minister Tareq el Mulla stressed that his ministry is cooperating with marketing companies that are affiliated to it as well as to the private sector in line with an integrated mechanism for building more fuel stations to cope with development plans and road renovations and expansions.

He made the remarks while inaugurating a new fuel station in Tes'in street in Cairo's Fifth Settlement district.

He noted that 12 companies are operating with high efficiency in marketing petroleum products and offering high-level services for drivers.

He noted that the new station is set up under a developed model that will be adopted nationwide.

He said fuel stations are being upgraded under an integrated mechanism to be a trademark on the roads.