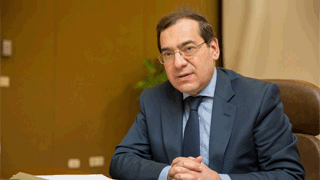 Engineer Tarek El Molla, Minister of Petroleum and Mineral Resources, met with a number of petroleum industry leaders as part of the system of securing local fuel supplies from petroleum products and natural gas to meet the needs of citizens and consuming economic sectors like the electricity sector and others.

Eng. Tarek El Molla underlined the importance of continuing efforts to ensure the availability of various types of petroleum products for the local market, as well as natural gas and fuel for power plants, during the meeting. He also emphasized the importance of following up on the balances of petroleum products and butane gas through accurate real-time monitoring of their circulation through the central operations room and the two electronic follow-up systems, which work efficiently in this regard by employing modern digital technologies and applications of digital transformation, allowing for a quick picture of the actual situation on the ground. Stocks, available quantities, and consumption requirements at various locations.

The operating position of petroleum refineries and programmes for optimal economic exploitation of refining energy were examined during the conference to assist efforts to meet local fuel needs, as well as the status of crude, gasoline, and diesel import programmes to finish fulfilling local needs.

The meeting discussed local butane production and availability in storage depots and distribution centres, as well as programmes for receiving imported shipments, including the reception and unloading of the first butane tanker with a tonnage of 5500 tonnes at the United Gas Derivatives Company's berth in Damietta Port, which marked the start of the company's trial operation to receive imported shipments. The imported butane product, which offers a new artery for receiving imported butane from the Mediterranean, within the context of enhancing the infrastructure and network for receiving butane products, as well as boosting the ability to manoeuvre through ports, in order to ensure the uninterrupted supply of this critical product to the market.