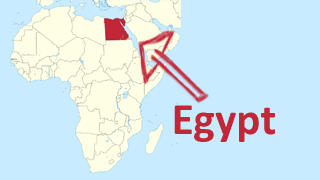 By the second day, in Africa Energy Forum 2022 aef, that held in Brussels, the participants had discussed the main milestones for the transformation to Green Economy in Africa continent during a session entitled "The Road from COP26 to COP27" , in the presence of the Suez Canal Economic Zone Chairman, the Chief Executive officer of the Sovereign Fund of Egypt, and the Acting Director of International and Financial Affairs for Climate Change at the European Commission, the General Manager of Eskom in South Africa, and a several of representatives of international agencies , whom agreed that Africa needs more steps forward to Green Economy.

As SCZONE's Chairman focused on the efforts of Egypt and SCZONE in the transition towards clean energy and the national strategy for supplying the world with green fuel through localization the green hydrogen industries, for export purposes and ships bunkering in the economic zone, which contributes significantly in decarbonization and accelerating the transition towards a green economy in the economic zone.

"A huge potential in the African continent had been achieved for the production of renewable energy, although the entire emissions in the African countries is less than 25% compared with the generated by other countries, but it is obliged to shift towards a green economy in compliance with the decisions of the Paris Agreement." Eng.Yehia Zaki chairman of SCZONE said.

Egypt is pleased to host the "COP27 climate conference" in November as a representative of the "African continent", which suffers from the impact of climate change despite being the least contributor to carbon emissions, and in particular we are working with our efforts to attract various investments and green fuel projects within the affiliated ports and zones of the SCZONE." Zaki added.

This speech came by the second session in which the Chairman of SCZONE participated yesterday, as he participated in the round table entitled "Africa for Africa: Building Energy for a Just Transition – What does Africa want?" In the presence of the Ministers of Finance and Energy of a number of African countries in order to reach a common vision with financing institutions, governments, commercial banks, energy developers and providers of professional and technological services in this field.