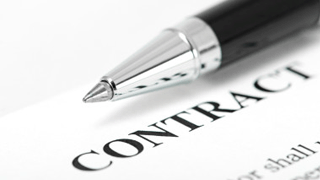 Maire Tecnimont S.p.A. announces that its subsidiary KT – Kinetics Technology S.p.A. has been awarded an EPCm (Engineering, Procurement & Construction Management) contract by Motor Oil Hellas (MOH) for a new C3 splitter unit to be implemented inside the Corinth Refinery, in Greece. MOH is a leading oil refining company in Greece and a key market player in Southern Europe and the Mediterranean region.

The contract value is equal to €80 million and relates to the execution of a new C3 splitter unit aimed at separating the mixture of propane and propylene coming from the existing fluid catalytic cracking unit in order to produce polymer grade propylene, one of the most important building blocks for the entire chemical industry.

The contract's scope of work includes full engineering activities and supply of all materials and equipment as well as construction supervision services, while construction activities will be carried out by subcontractors directly selected by the client, under KT-Kinetics Technology's responsibility and management. The Corinth Refinery is among the most complex refineries of its kind in Europe and processes crude oil of various characteristics to produce a full range of high-end products.

Alessandro Bernini, Maire Tecnimont Group Chief Executive Officer, commented: "This important award represents a new significant step to strengthen the business relationship with a leading player such as MOH, thanks to our technological know-how and process expertise, which will ensure the best environmentally performing standards. We are glad to support the industrial development plans envisaged by MOH, as it is set to play an increasingly strategic role in the energy transition in the Mediterranean region".