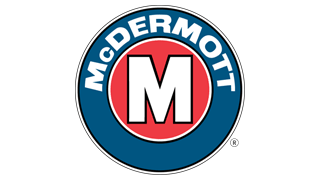 McDermott has been awarded a project management consultancy (PMC) and engineering, procurement, and construction management (EPCM) contract for the Naphtha Cracker Expansion (Phase II) polypropylene expansion and new ethylene derivative unit project from Indian Oil Corporation Limited (IOCL). The project is located at the Panipat Refinery and Petrochemical Complex, located 62 miles (100 kilometers) from New Delhi, India.

The project will increase the ethylene production capacity of the naphtha cracker unit (NCU) by approximately 20 percent. The additional ethylene and propylene production will act as feed for downstream polymer units. The polymer products will be used for the manufacture of household and industrial items, including containers, automobile parts, furniture, and heavy-duty films.

"McDermott is currently executing four other projects for IOCL, including the maleic anhydride (MAH) unit at the same site, allowing us to leverage our local resources and expertise while realizing synergies," said Vaseem Khan, Senior Vice President, Global Operations. "Furthermore, the project supports the growing demand for ethylene and propylene which will reduce imports and accelerate economic development in the area."

McDermott will provide comprehensive EPCM services and overall project management for the duration of the project, which will be executed from its Center of Excellence in Gurugram, India.